KEVINDUSTRIES is headquartered on the north shore of Long Island, New York. Some of our offerings include: custom website and WordPress solutions, WordPress blog installations, web applications, web design, WordPress migrations, and speed site optimizations. Our most common services are listed here on our Service Request page.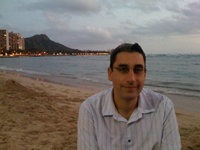 Kevin Worthington founded the company in 2000. He is a professional software engineer, systems administrator, and WordPress developer. Kevin has been writing quality software and performing computer repairs since 1994.
He earned a Computer Programming and Information Systems (with a concentration in Systems) Bachelor of Science Degree from the State University of New York at Farmingdale. Kevin graduated Magna Cum Laude in the top 10% of the Class of 2007.