A brief page about KEVINDUSTRIES and the history of the company.
KEVINDUSTRIES is an Information Technology company based in Northport, on the north shore of Long Island, New York. Some of our services include building custom websites, developing WordPress solutions, and WordPress blog installations. Additionally, we offer web application development, web design services, WordPress migrations from one server to another, and speed site optimizations.
Moreover, there is a full list of our most common services on our Service Request page.
If you would like to work with us, please fill out the form on the Service Request page. Furthermore, you can read what our past and current clients think of our work. Read our Testimonials page.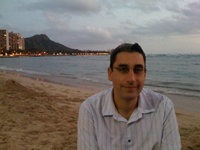 Kevin Worthington founded the company in 2000. The interesting thing about KEVINDUSTRIES, is that Kevin was doing freelance work well before the official founding of the company. As a result, giving the business a name was a formality. Kevin is a professional software engineer, systems administrator, and WordPress developer. He began writing quality software and performing computer repairs in 1994. Kevin started using RedHat Linux in 1999. That was when he started honing his Linux systems administration skills. Kevin has over 20 years of experience as a software engineer and systems administrator. He has also working with WordPress since 2004.
Kevin earned a Computer Programming and Information Systems Bachelor of Science Degree from the State University of New York at Farmingdale. His focus was on Systems. Kevin earned his degree at night. That was while working full-time as a Software Engineer. Additionally, he graduated with Magna Cum Laude honors in the top 10% of his class in May 2007.
If you have any questions about our services or products, please contact us. We can accommodate a wide range of services and products. Please do not hesitate to ask us.
Ready to get started? Please fill out a Service Request. We will get back to you within one business day.